30 years of distribution performance
Every success story is built in small but steady steps. It started as a young team's dream, for whom obstacles were turned into challenges and milestones.
Gradually, with energy and vision, Dinamic 92 has distinguished itself in the market of trade with products for interior decoration in the Moldova area.
A few years later, a new stage, "on wheels," began at Dinamic 92. We have added the distribution of tyres and automotive supplies to our portfolio. Investments were made in storage capacity, and in a short time, two new Dinamic 92 centres opened their doors to customers: in Moldova and Bucharest.
A route has been outlined to take us further and further, and we have marked our national coverage by inaugurating three more points of work in Timișoara, Cluj and
Constanta...


Dinamic 92 has become a successful business, built in Romania, with 100% local capital. Today, the warehousing facilities include over 45,000 sqm, its own fleet of vehicles and more than 200 workers who ensure the smooth running of this company.

But the achievements are not only financial... In 30 years, Dinamic 92 has been with young people in their training, communities, and critical moments; it has supported them in good times and foul whenever and wherever it was asked for help.

The level of involvement opens up new possibilities both for Dinamic 92 and for those who are with us: employees, clients, partners, foundations... because we care and we try to inspire those with whom we interact.

After years and years, Dinamic 92 is a business, a family heading towards new heights.

And the story goes on!
Regional warehouses at present
To offer our clients products and high quality services.

Consistently deliver the products on time through integrated logistics solutions.
Contribute to the growth of the safety and profitability of our customers.

Let us always rise to to meet the needs of our customers and our partners.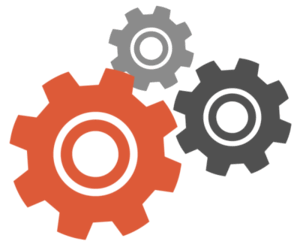 Respect for customers and partners.

Thinking long-term, practising a policy of sustainable business development.
We are an experienced team that is enthusiastic and creative.
We are responsible and loyal.

Supporting the community and respecting the legal regulations in force.
To maintain and continuously improve product quality and services offered.
Create a stable partnership based on trust.
Making efficient use of resources and market opportunities.
1992
the company is founded with the business of trading in adhesives and sealants, small batteries, and automotive batteries.
2001-2005
Dinamic 92 Distribution includes tyre distribution in its portfolio.
the storage capacity for tyres is extended to 700 sqm.
the first working point opens in Iasi.
the partnership with tyre manufacturer Goodyear is initiated.
continues the expansion of the storage space, this time for the storage of the Building Materials division products, by acquiring the warehouse in Piatra Neamt.
diversifies the range of tyres sold.
a new working point is opened in Bucharest, and the distribution network in the south of the country is developed.
2005-2010
is developing its third working point in the west of the country, in Timișoara.
the first Dinamic 92 Distribution wheel service opens in Piatra Neamț.
begins collaboration with another significant tyre manufacturer – Continental Automotive Product.
the Quality Management System is certified according to ISO 9001:2008 by Rina Simtex Certification Body.
takes place the acquisition and modernisation of the storage space for tyres in Săvinești – which totals an area of 15.000 sqm.
develops the distribution activity in the centre of the country by opening the Cluj branch.
expands the working point in Iasi by purchasing a new warehouse with a surface of 1000 sqm.
the car fleet is increased to a delivery capacity of more than 9000 tyres/day.
is developing and modernising the wheel service in Piatra Neamț.
Tire Expert Center", a network of tire service centres in Timisoara, Oradea, and Piatra-Neamt, with an investment of more than 500.000 euro.
the 2nd Dinamic 92 Distribution wheel service opens in Bucharest.
2010-2015
the new office building for employees, located in Piatra Neamt, is acquired.
the first furniture vulcanisation opens in Iași.
the agro-industrial tyre group is developing.
the 6th working point is opened in Constanta (warehouse and vulcanisation).
the second working point is opened in Bucharest.
the storage space reaches 30.000 sqm.
the number of own brands belonging to the construction materials division reaches 6.
a new Dinamic 92 vulcanisation plant opens in Cluj, and a modern wheel service in Piatra-Neamț.
the new head office of Dinamic 92 Distribution, in Piatra Neamt, Bd. General Dăscălescu, nr.12, is given in use A.
continuously expanding car fleet – over 180 cars.
Truck service is opened at the Dinamic 92 Distribution Timisoara area centre.
Piatra Neamt Wheel Service is expanding with an ITP station and mechanical workshop.
2016-2017
Constanța working point is developed by increasing the storage capacity.
WMS (Warehouse Management System) is implemented in the warehouses of Dinamic 92.
doubling the storage space dedicated to the Plumbing and Fitting Materials Division in Piatra Neamț.
renewing the car fleet – passenger cars and commercial vehicles.
2018-2022
Transition to ISO 9001:2015 and certification of all working points.
Dinamic 92 surpasses in 2020: 45.000 sqm warehouse space, over 250 employees and own fleet of cars.