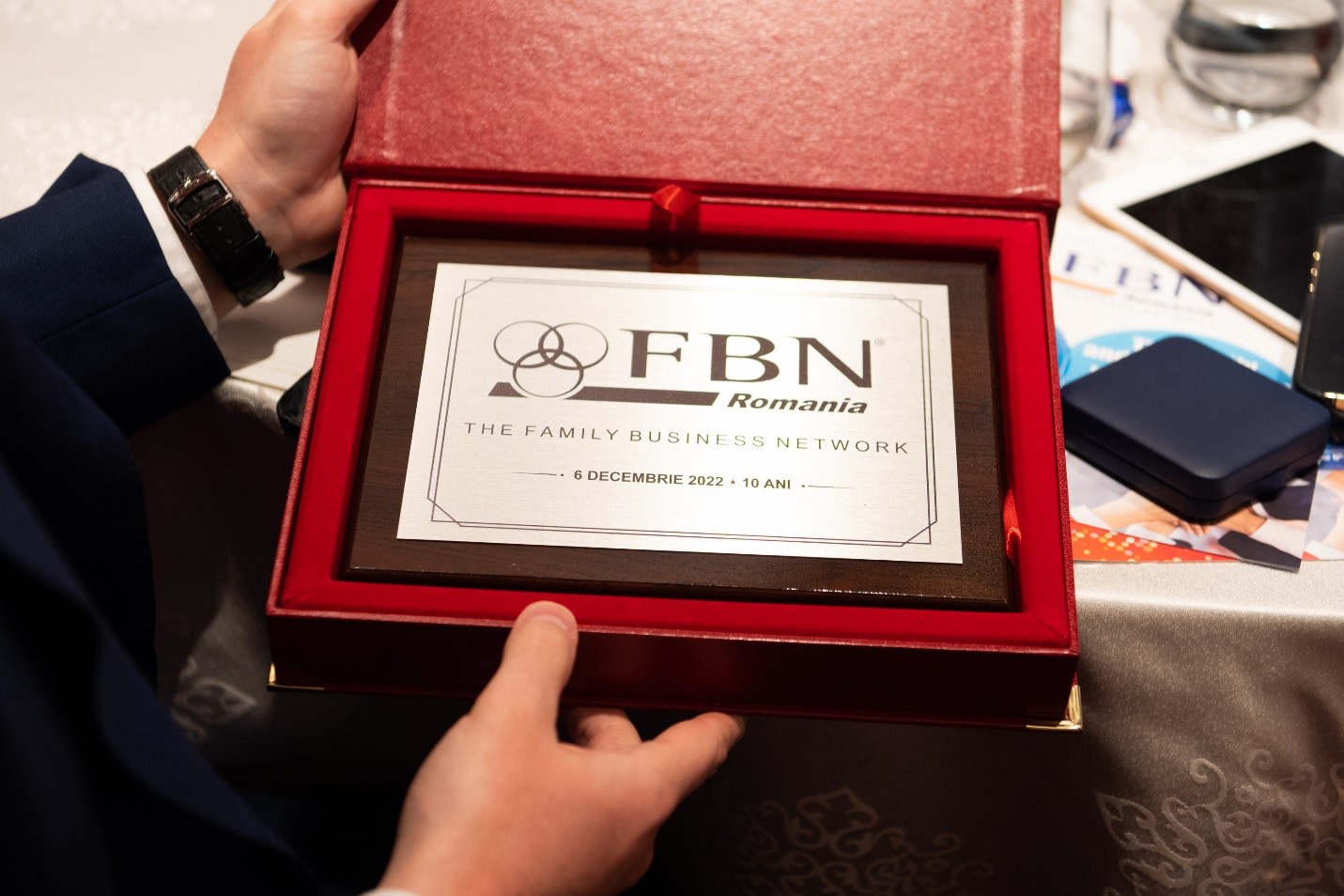 "Family businesses are the backbone of our European economy. Family businesses never stop innovating."
Members of the Family Business Network Romania (FBN Romania) celebrated 10 years of Romanian family business association activity.
FBN Romania aims to popularise the concept of "family business", as it is known at the European level and to bring to the authorities the existence, the potential of family businesses and the necessity and obligation of a partnership with them. Romanian family business owners could interact with foreign entrepreneurs and discover what the Romanian family business industry is all about, highlighting a very professional approach to this field.
Year after year, FBN Romania has increased its membership, reaching 29 companies, the importance we give to great Romanian entrepreneurs who deserve to join the elite club of the most influential entrepreneurs in the world".
The values that guide and are respected by all members of FBN Romania are Family, Ownership, Business Excellence, Commitment, Continuity, Business Brand, Individual Appreciation, Pride, and the mission and vision are centred on popularising the concept of "family business".
Members of Family Business Network Romania: Dinamic 92 Distribution, Adrem Invest, Agricin, Amset Prodexim, Arena City Center, Autonom, Bog'art, Cristim, DMF Poliplast, Electra, Eximtur, FAN Courier, Fildas Trading, Flame Data Technologies, Global Vision, Imob, Integrata Pascani, Ivatherm, M&M Product, Novaintermed, Piata de Gros Abundia, Sandra Trading, Secom Healthcare, Secpral Pro Instalatii, Skela Industries, Tecnostar Consulting, Temad Co, Tester Grup, Transavia.